Rip-away IFAK - kitted by Stormseeker - tri-fold pouch - MOLLE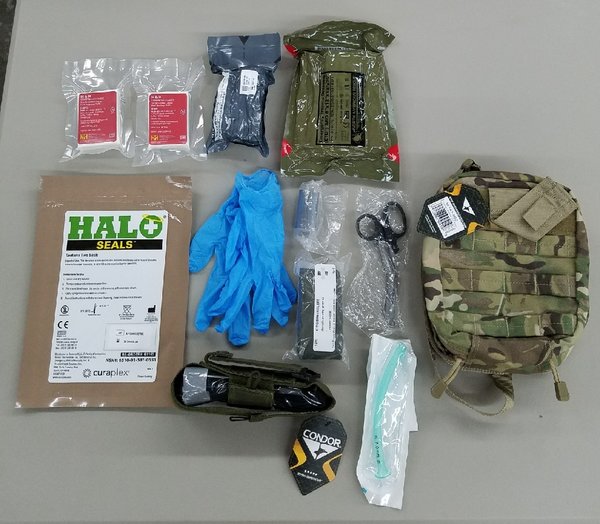 Rip-away IFAK - kitted by Stormseeker - tri-fold pouch - MOLLE
Designed as a first response trauma kit until professional help can arrive.
Always seek professional medical aid when possible.
This kit utilizes the Condor MA41 rip-away pouch and a Condor universal pouch for the tourniquet.
It is available in Black, Coyote Brown, Multicam and OD Green.
Its dimensions are 8" H x 6" W x 3.5" D
It is NTOA approved (National Tactical Officer's Association)
Plenty of room left in this pouch for your custom touch.

Contents (all NEW)


CAT G7 by NAR x1

Israeli Bandage 2025 x1


NAR 6 inch bandage 2021



HALO Chest Seal 2020 x1

Compression Gauze 2022 x2

Nasopharyngeal Airway 2022 x1

Combat Medic Reinforcement Tape x1

2 Pairs of Nitrile gloves

Trauma Shears

FREE SPACE BLANKET

We will be happy to customize any of our kits.