Needless Saline Lock Kit by NAR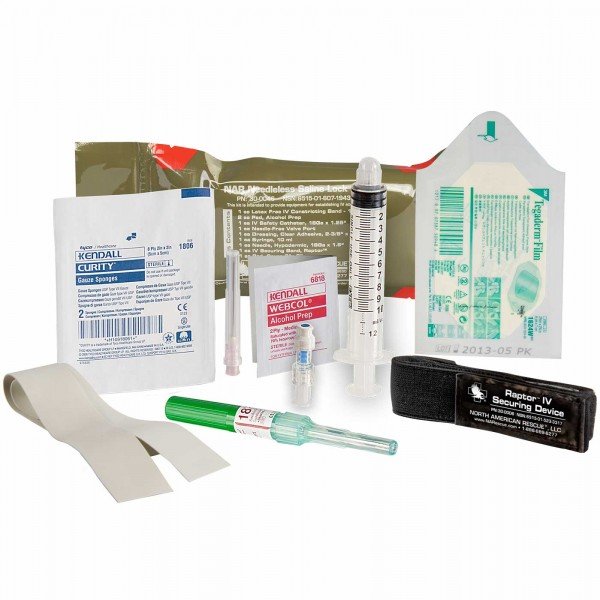 Needless Saline Lock Kit by NAR
SPECIFICATIONS
Provides essential components for establishing a saline lock in the most demanding conditions.
Contains engineered safety devices to reduce or eliminate healthcare provider exposure to accidental needle sticks.
Includes a clear, adhesive dressing and the NAR Raptor™ IV Securing Device.
Packaged in a compact, vacuum-sealed, rugged pouch.
KIT CONTENTS:
1 x Latex-free IV Constricting Band (18 in. x 1 in.)
1 x Clear Adhesive Dressing (2.75 in. x 2.375 in.)
2 x Alcohol Pads
1 x Safety Catheter (18G X 1.25 in.)
1 x Needle-Free Valve Port
2 x Gauze Pads (2 in. x 2 in.)
1 x Hypodermic Needle (18G x 1.5 in.)
1 x 10ml Syringe
1 x RAPTOR IV Securing Device
1 x Plastic Vacuum Bag
DIMENSIONS:
Packaged: H 5.5 in. x W 3.25 in. x D 1 in.