Condor Multicam Quick Release plate carrier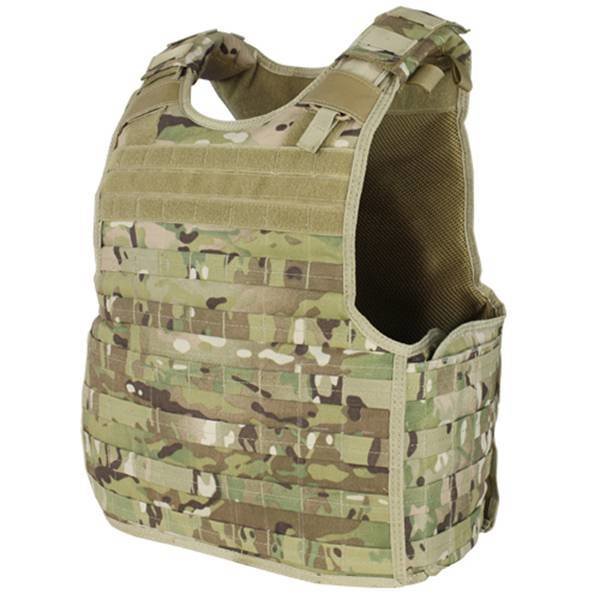 Condor Multicam Quick Release plate carrier
The Condor Quick Release Plate Carrier QPC is one of those vital, must-have pieces of gear that could easily save your life. Every soldier knows how important ballistic plate carriers are for protecting against flying bullets, shatter and debris and this carrier does all of that.
Soldiers love the release pull handles on this Condor plate carrier because they allow for rapidly removing the vest when necessary. The release pulls adapt to both the left and right shoulder for complete customization.
Plus, the heavy weight webbing over the entire vest is attachment-friendly. There are also internal sleeves for sliding in soft armor or plates on the front and back for extra protection. And the emergency drag handle is an absolutely, no-fail piece of gear for getting you out of dangerous situations.