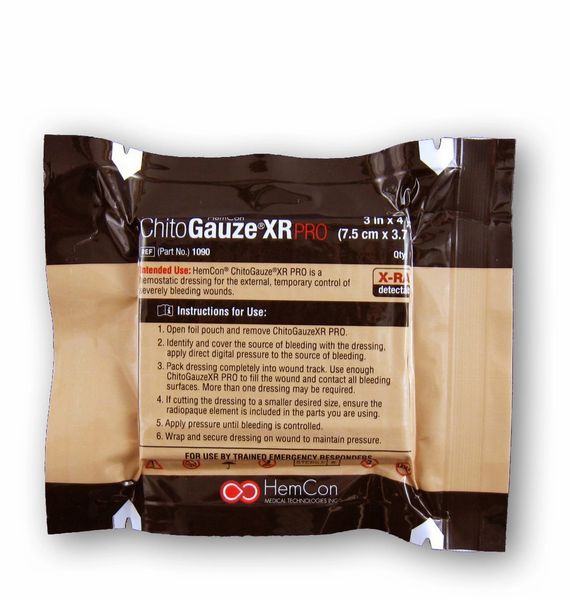 CHITOGAUZE XR PRO - 2021
This z-folded hemostatic chitosan impregnated gauze dressing was designed specifically for the battlefield to quickly control severe hemorrhaging and save lives.

A uniquely formulated dressing, Chitogauze™ XR Pro is highly flexible and ideal for a variety of applications and wound surfaces. Unlike some other hemostatic gauzes, ChitoGauze™ offers antibacterial properties against a wide range of microorganisms, and contains no pro-clotting agents, providing a safe and localized hemostatic solution. Includes an X-ray detectable strip. 

ChitoGauze™ XR Pro is a highly flexible dressing which readily conforms to varying wound surfaces to rapidly stop bleeding and seal the wound site.